Guidance & Career Counseling
Health & Human Service Academy 2500 E.T.C. Jester Suite 362 Houston, TX 77008
832-301-4808 214-810-9831 hhs-academy@att.net
Master Level Counselors Committed to Student Success, Student Engagement, & Career Goal Attainment!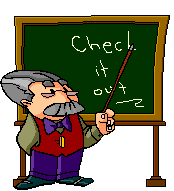 Register & Make an Appointment to speak with a counselor
Bring your ID
Notepad / Pen or Pencil
Student's come first!
Key Benefits: One Stop Center Map & Directions" Click here!
Test Preparation
Interview Skills
Resume Review
Skill Evaluation
Application Assistance
Job Search
Career Interest Inventories
Approved Testing Center Call US: 214-810-9831 832-301-4808
Covered Free Parking Email us: hhs-academy@att.net
Wireless Environment Visit us: Health & Human Service Academy
Cafeteria 2500 E.T.C. Jester Suite 362
Study Niches Houston, TX 77008
Security Guards Director: Gwendolyn Matthews, M.A.C.
ATM Machine
Student Services
Let's talk about your career choices? Let us help you find a job? Let us help you prepare to answer interview questions? Let us assists you in developing, evaluating, and implementing your career plans.
Career Counseling can help you:
Pinpoint vocational interests, personality preferences, and ideal work environments
Discuss your choice of career
Explore what you can do with your certification or license
Learn how to research different career fields, industries, and employers
Discover what an internship is, why you need one, and how to get one
Critique your resume
Develop networking skills
Learn how to work a career fair
Find out how you can make yourself a more qualified job candidate
Discuss what to expect in an interview
Participate in a "mock interview"
Plan and conduct an effective job search
Evaluate/negotiate salaries and job offers
Prepare your applications
We do not accept late appointments more than 10 minutes after the scheduled time unless you call and notify use you are going to be late.
Capability 1

Approved Testing Site

Capability 2

Free Covered Parking

Capability 3

Wireless Environment
---