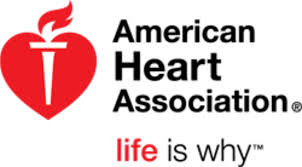 Health & Human Service Academy
2500 E.T.C. Jester Suite 362 Houston, TX 77008
Contact : Mrs. Matthews 214-810-9831 or 713-283-4736
American Heart Class for Emergency Cardiovascular Care!
Healthcare Professionals, Pre-hospital Professionals, OSHA workers,
1st Responders, & Community Emergency Response Teams, & Caregivers
Morning, Evening, & Weekend Classes: Our location or Yours!
About our Services
The Health & Human Service Academy provides free cover parking, cafeteria, and a wireless environment to meet the need of our clients and students. Our building is ADA compliant.
Business & Professional clients may schedule training in our training lab or at their location.
Why us: We provide learning aids, video, charts, and equipment to make learning fun for all clients; we provide multilingual clients with video and audio in their languages: English, Spanish, Arabic, Italian, Japanese, & Portuguese International. Our instructors have received diversity training for healthcare professionals.
Our Classes: Classroom & Blended Learning
BLS- Instructor-Led Training & HeartCode BLS (Online)
BLS is designed for healthcare providers caring for patients both in prehospital, and in-facility environments. Prehospital: First responders including EMTs, paramedics, fire fighters, and police officers In-facility: BLS is also for providers who work in a hospital, clinic, or other healthcare facility (i.e., dentist office, skilled nursing, and assisted living facilities)
HeartCode® BLS: Blended Learning (online) requires classroom skills test.
Courses for Lay Rescuers: For anyone who needs a course completion card.
Childcare Workers, Caregivers, Home Health, & Allied Health Professional
Classes are offered morning , evening, & weekend.
Heart Saver CPR & First Aid
Call us! We will visit your community and provide CPR to increase the number of individuals in your community with CPR skills.
Additional Courses for Healthcare Professionals
Additional Courses for Healthcare Professionals
Acute Stroke Online Airway Management ECG & Pharmacology Learn:® Rhythm Adult Learn:® Rhythm Pediatric
Take the course online and come in for your skills assessments.
Heartsaver® Bloodborne Pathogens Online Part 1
Heartsaver® CPR AED Online Part 1

Heartsaver® First Aid Online Part 1

Heartsaver® First Aid CPR AED Online Part 1

Heartsaver® Pediatric First Aid CPR AED Online Part 1
Instructors are available to teach ACLS, PALS, & PEAR courses. You must register to take all courses.
Key Benefits: Classroom, Internships, and Clinical training that improves the earning potential of the provider and health of the clients.
Meet your employer requirements; renew your certification. Call us: 214-810-9831 ask for Mrs. Matthews
Health & Human Service Academy is committed to eliminating health disparities and decreasing the healthcare worker shortage. Our team promotes health in the our urban, rural, and underserved communities. Healthcare workers promote health initiatives, provide health literacy, healthcare training, and seminar to improve health outcomes on the Texas Gulf Coast. Call us to learn more: 214-810-9831
Learn how to make life style changes that improve your quality of life from the American Heart & American Stroke Association.
Visit the Support Center: Click the Photo Below

Health & Human Service Academy students are committed to learning about the risk associate with heart disease, diabetes, and stroke. Our community outreach program utilizes the American Heart Association resources to improve health literacy by promoting healthy eating, healthy living, and healthy education about warning signs of stroke, diabetes, and heart disease. Learn About Heart Disease, Stroke, & Diabetes from American Heart Support Network.
---